← Back to events
Date & Time
Sat 08 Oct
10:00 AM to 02:00 PM
Venue
Beacon Sports Complex
Address
Shipway Drive
Beacon
,
WA
,
6472
Quandong Jam Making Workshop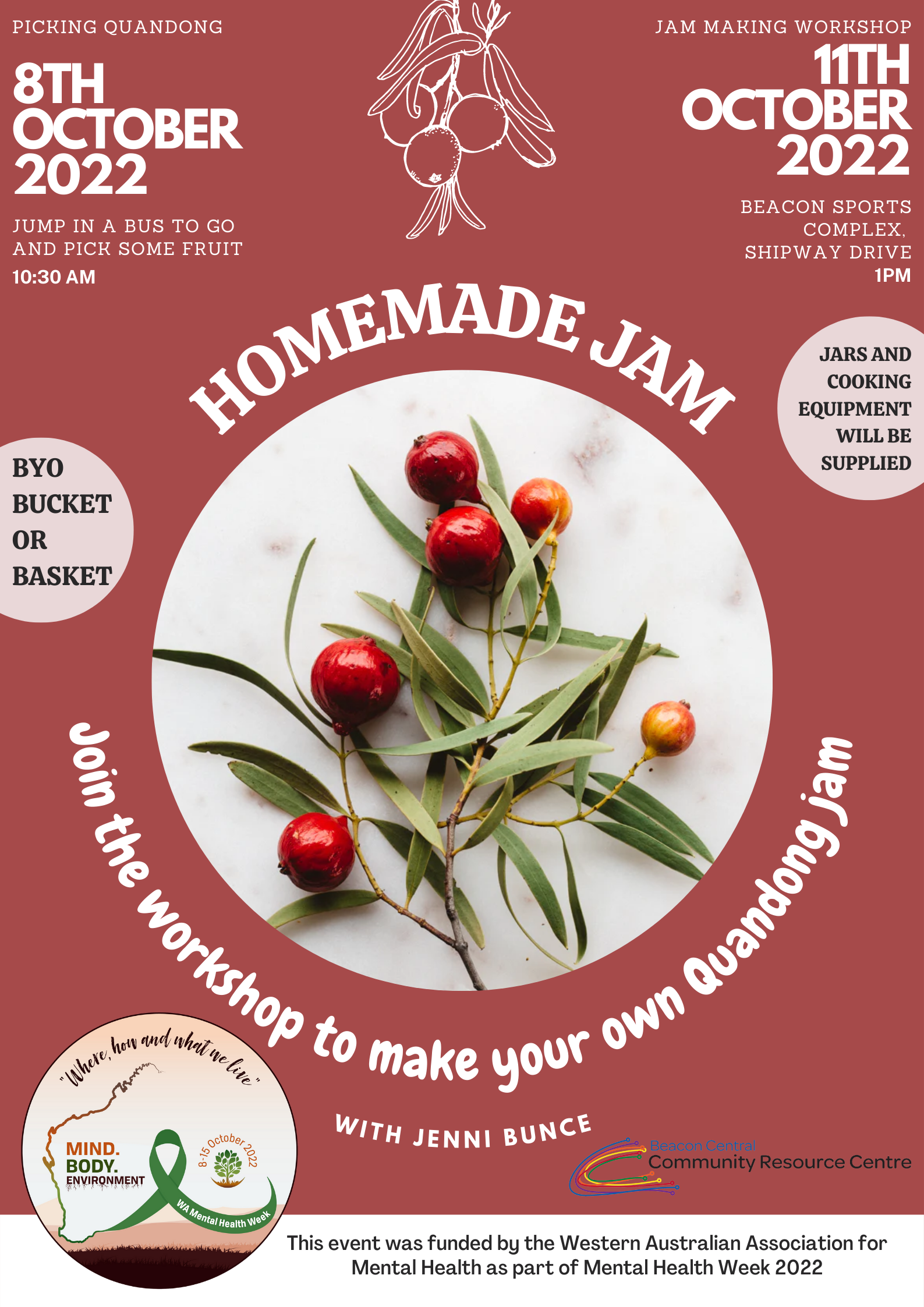 Participants will be taught how to make quandong jam, a recipe that has been passed down through the generations. Quandong is a fruit grown on native trees in the Beacon area and has been used by Aboriginal people for medicinal purposes. The fruit will need to be picked at least 24 hours in advance so this event is a two-part series.
On 8 October, the Beacon Community Resource Centre be kickstarting Mental Health Week with participants getting on a bus and being taken to areas where the trees grow in their natural environment. Participants will be taught how to identify the tree and what to look for or be mindful of when picking the fruit. Participants will fill up their buckets with the fruit and bring them back to the Beacon Sporting Complex where the fruit will soak in water.
A couple of days later, on 11 October at 1pm, the fruit will be ready and the participants will return to make the jam. Catering and equipment are provided, but participants will need to bring their own bucket or basket. The whole event is absolutely free.
This is a public event open to the whole community.
Got something planned?
Let us know what you're doing in your workplace, school or community this Mental Health Week and we'd love to feature it here!
List your event