← Back to events
Date & Time
Tue 11 Oct
02:30 PM to 03:30 PM
Venue
Connect Victoria Park Village Hub
Address
5 Mackie St
Victoria Park
,
WA
,
6100
Chair Yoga at the Hub with Rachel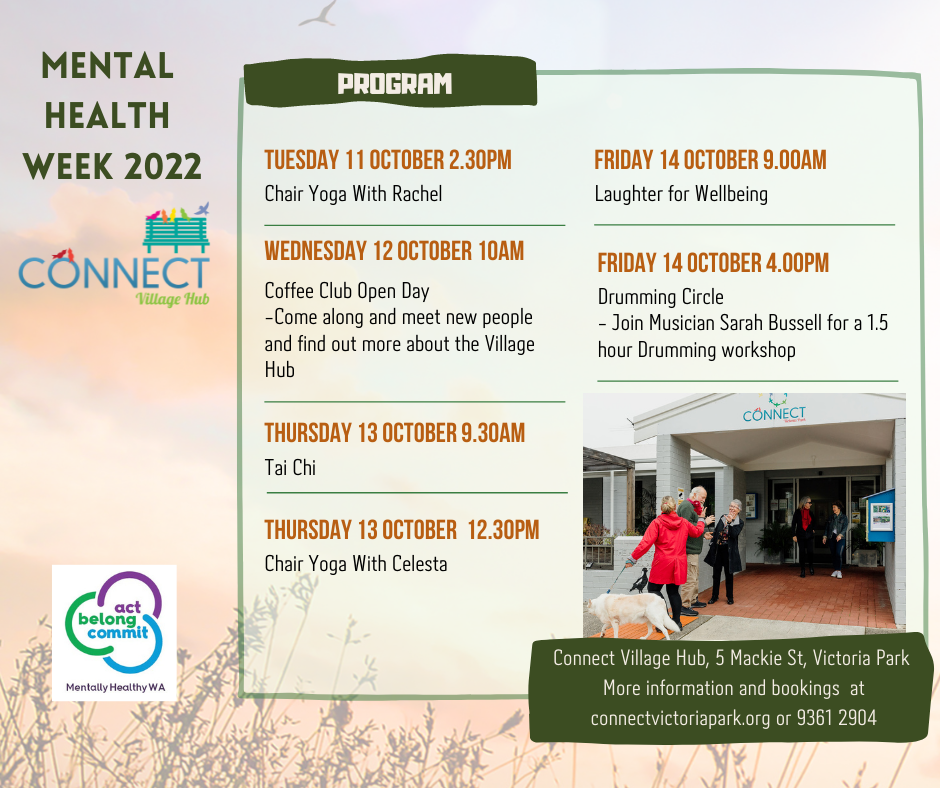 Mindfulness is an inherent part of yoga. Focusing on your movement, breathing, and how your body is reacting to the exercise creates a kind of moving meditation that promotes relaxation, reduces stress and improves mental clarity. Like other forms of exercise, chair yoga may also help improve mood and offer some relief from issues like anxiety and depression.
During Mental Health Week NEW PEOPLE can try our Chair Yoga classes for FREE!
This is a public event open to the whole community.
Got something planned?
Let us know what you're doing in your workplace, school or community this Mental Health Week and we'd love to feature it here!
List your event