← Back to events
Date & Time
Mon 09 Oct
11:00 AM to 02:00 PM
Address
9 Royal Street
Osborne Park
,
WA
,
6017
Jane's Care BBQ in the Park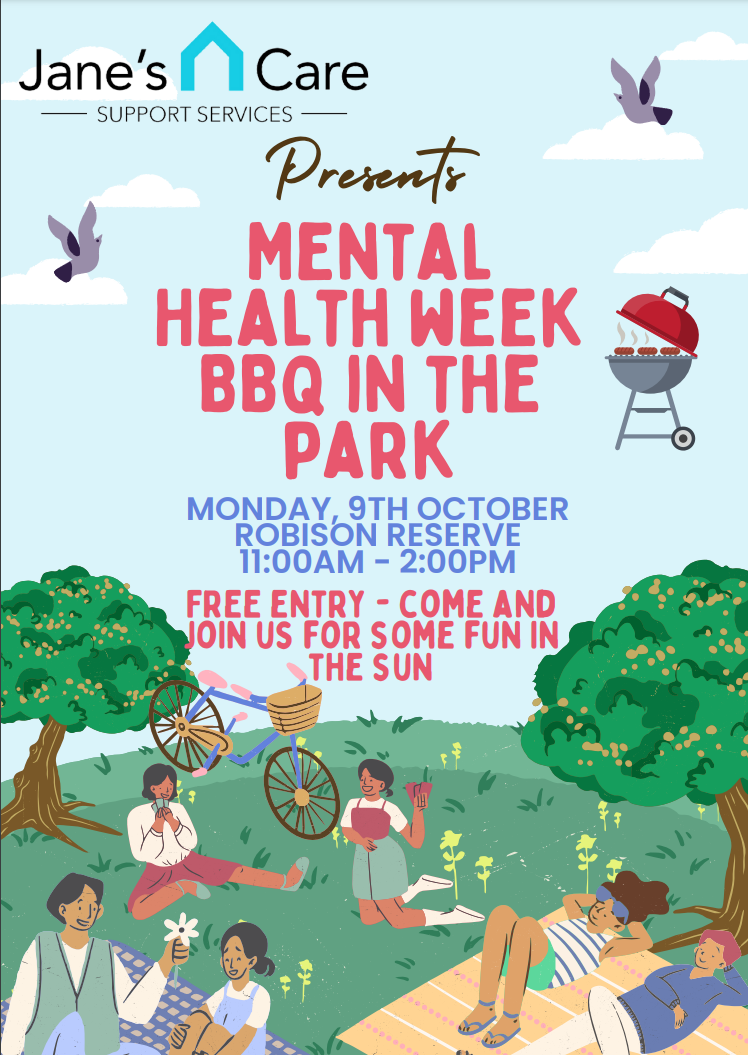 Jane's Care will be hosting a FREE BBQ in the Park, in celebration of Mental Health Week. We will be providing lunch and light refreshments for all those who would like to join in, meet like minded people and create a sense of belonging in the community. The purpose of these events is to create connection, awareness and inclusion. All information can be found in the flyers attached.
This event is fully accessible.
Please share these with all your participants, peers and family members. For additional information, please contact Moara on 08 9322 9999.
Looking forward to seeing you there ❤️
This is a public event open to the whole community.
Got something planned?
Let us know what you're doing in your workplace, school or community this Mental Health Week and we'd love to feature it here!
List your event