← Back to events
Date & Time
Sat 14 Oct
02:00 PM to 04:00 PM
Venue
Fremantle Fibonacci Centre (Heart Place)
Address
19 Blinco Street
Fremantle
,
WA
,
6158
Creative Expression Drop in Session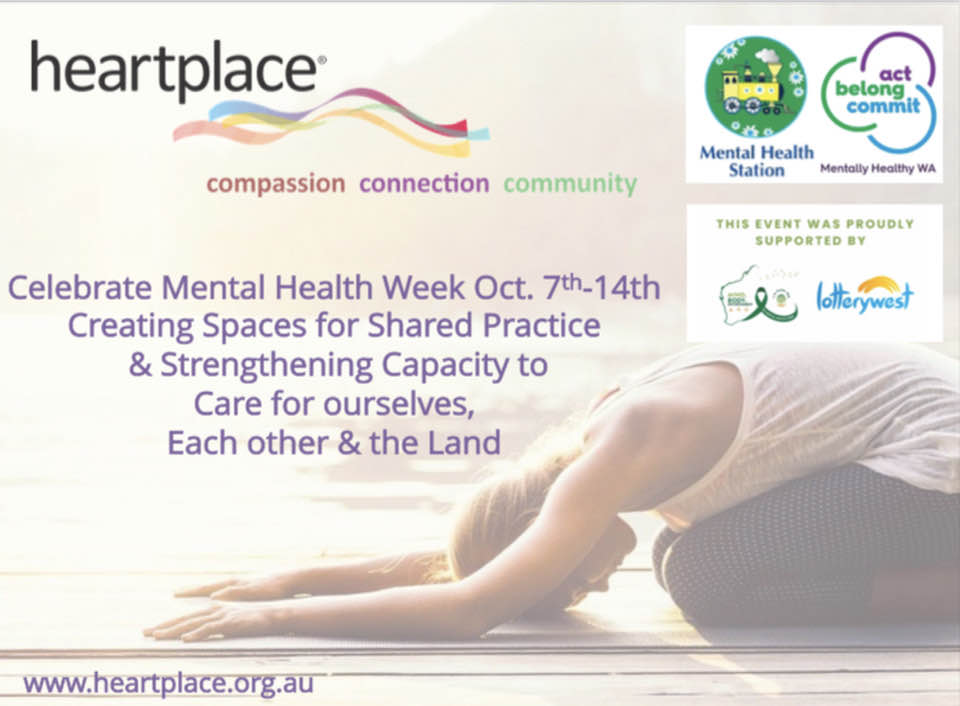 Free Creative Drop in Session in celebration of the 2023 WA of Mental Health Week.
Sharon Cody is a Creative Arts Therapist and creates a safe space for you through Mindfulness Based Art making to communicate thoughts, feelings, concerns and hopes. To express unconscious - conscious issues and beliefs giving freedom to represent your inner & outer world in any way you choose. Each session begins with a short Mindfulness exercise based on creative expression.
When: 14 October, 2pm to 4pm (drop in anytime) Where: Fremantle Fibonacci Centre behind the Hinata Cafe. Look for and follow the signs. Heart Place is upstairs - the drop in sessions are in the big open space downstairs.
This is a public event open to the whole community.
Got something planned?
Let us know what you're doing in your workplace, school or community this Mental Health Week and we'd love to feature it here!
List your event