← Back to events
Date & Time
Thu 12 Oct
06:00 PM to 07:30 PM
Address
50 Beaufort Street
Perth
,
WA
,
6000
Contact
The Jungle Body and The Western Australian Association for Mental Health (WAAMH)
[email protected]
08 62463000
The Jungle Body MEGA Class - Music, Movement, Mental Health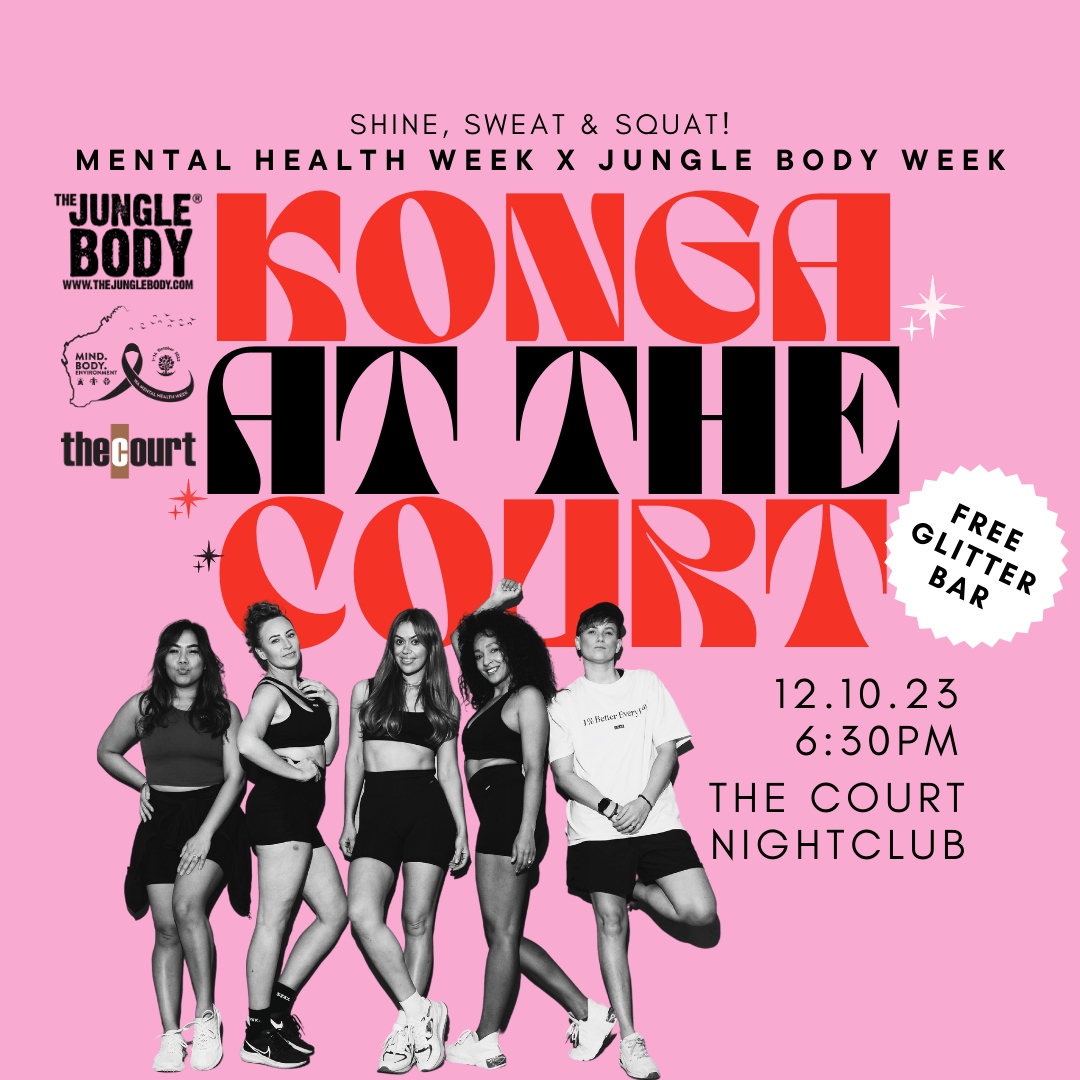 Join The Jungle Body for Mental Health Week at The Court for a full body nightclub workout.
Box to Beyonce and sweat to Ice Spice plus more of your faves for 1 hour, bringing good energy to our bodies through music for our minds and Mental Health. Come early (Doors open 6pm) for our FREE glitter bar!
Class time: 6.30pm - 7.30pm
Tickets cost $8.00 and funds raised will be donated to the Western Australian Association for Mental Health to support and grow Mental Health Week in WA. To get register now visit the website address.
This is an alcohol free event.
This is a public event open to the whole community.
Got something planned?
Let us know what you're doing in your workplace, school or community this Mental Health Week and we'd love to feature it here!
List your event