← Back to events
Date & Time
Fri 13 Oct
10:00 AM to 11:30 AM
Address
Forrest Rd
Perth
,
WA
,
6005
Mindful Walk for Self-Discovery - Kings Park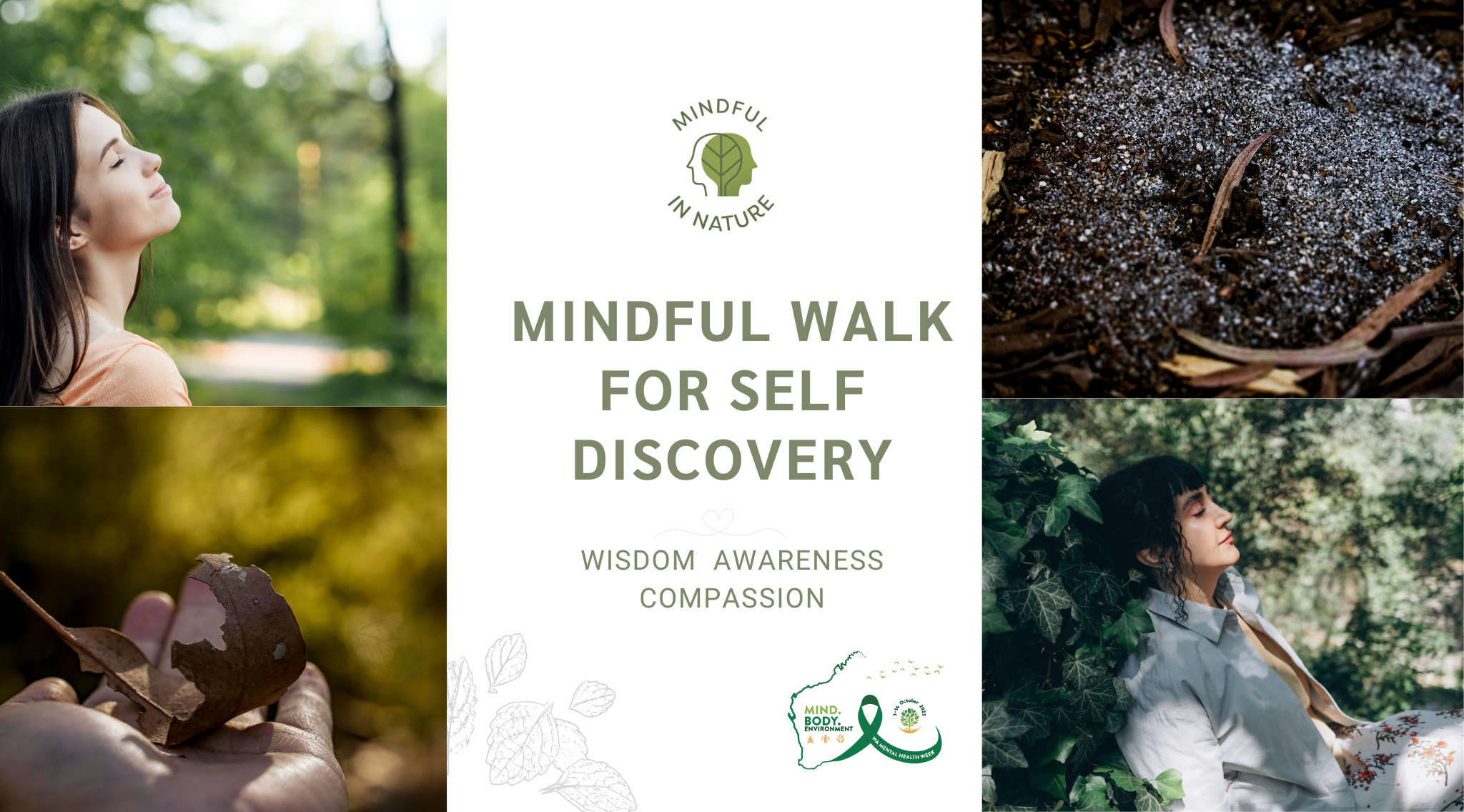 Mindful Walk for Self-Discovery
At Mindful in Nature, we understand the power of nature to unlock our inner potential, and we invite you to join us on a transformative experience.
Immerse yourself in nature's beauty as you engage in guided mindfulness practices that deepen your connection with both the natural world and your inner self. Our expert facilitator will gently lead you through mindfulness exercises, helping you to focus on the present moment and quiet your mind.
As you stroll through meandering trails and expansive spaces in Kings Park, you'll be guided to reflect on your life's journey and aspirations. Connect with your thoughts and emotions in a nurturing environment, fostering insights that can guide your path towards achieving your heart's desire.
Connect with like-minded individuals on a similar journey of self-discovery. Share insights, stories, and experiences as you foster connections that evoke a greater awareness of oneness.
Elevate your self-discovery journey to new heights by joining Mindful in Nature's captivating event. Reconnect with yourself, find solace in nature, and awaken your inner potential. Don't miss this opportunity to nurture your well-being and forge a deeper connection with the world around you.
Unveil a new chapter of your life where self-awareness and nature's wisdom intertwine in perfect harmony, especially during this significant week dedicated to mental health. Your journey of transformation awaits! ✨
Cost $58.00
This is a public event open to the whole community.
Got something planned?
Let us know what you're doing in your workplace, school or community this Mental Health Week and we'd love to feature it here!
List your event