← Back to events
Date & Time
Fri 13 Oct
09:30 AM to 05:00 PM
Address
895 Beaufort St, Inglewood WA 6052, Australia
Inglewood
,
WA
,
6052
CALM Suicide Intervention Training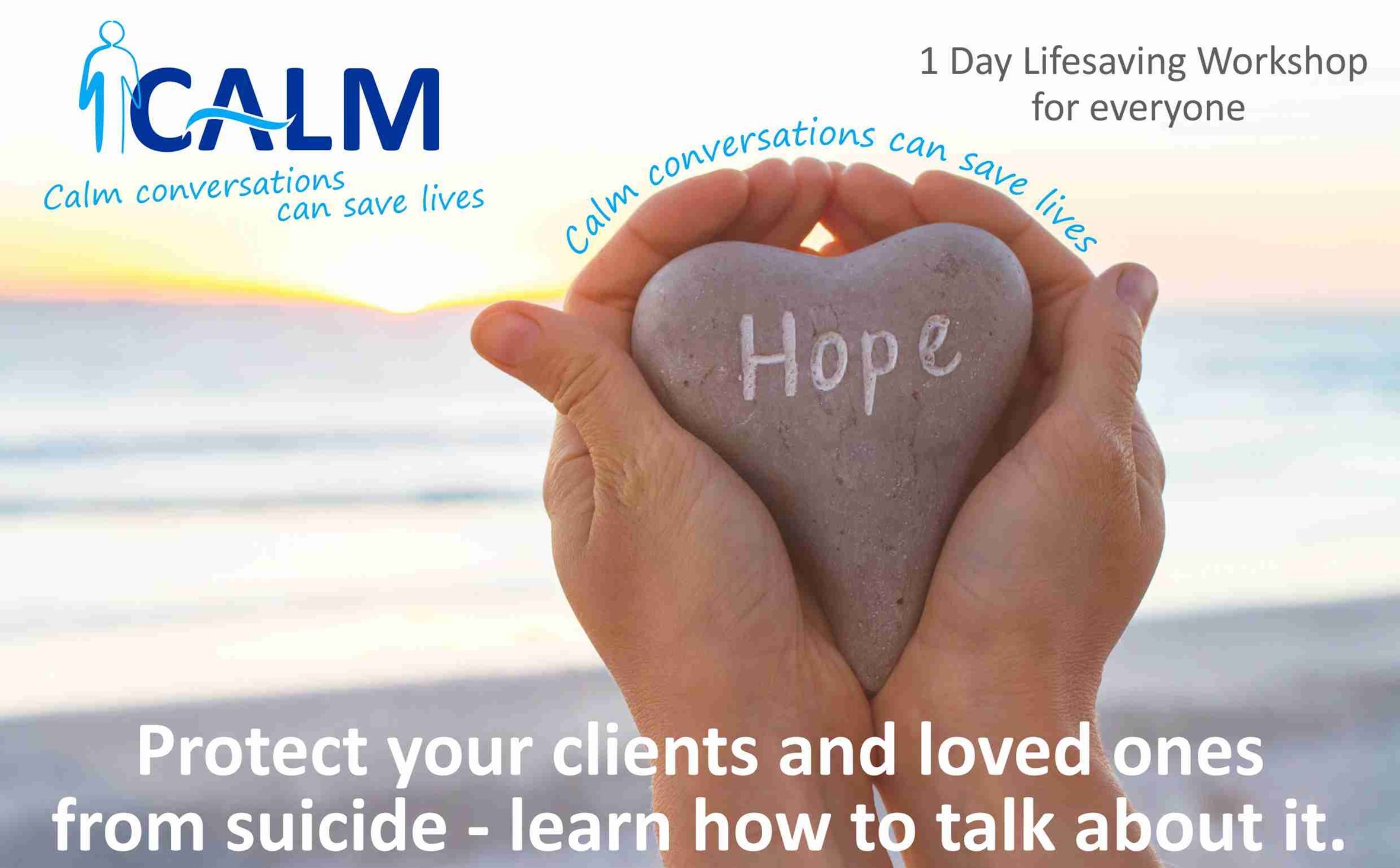 'CALM' Suicide Intervention Training
CALM is a 1-day evidence based Australian training program that empowers you to "have a CALM conversation" about suicide - to reduce stigma, promote help seeking and save lives.
The CALM training course helps participants to:
Recognise the five signs of suicide Make a positive connection Hold the space and deeply listen Develop a plan for strength and safety Use the "Be Calm" and the "Be Safe" mobile apps for intervention, support, and safety planning.
With this Suicide Prevention Australia accredited training in hand, you, your friends, and your loved ones will all benefit. Knowing when and how to intervene and provide support can save lives.
WHERE: Stirling Libraries – Inglewood, 895 Beaufort St, Inglewood
TIME: 9.30am to 5.00pm
DATE: Friday 13th October
INCLUDED :
 FREE Resources to take away
 CALM Handbook & Wallet Card
 A Certificate of Completion
 Light refreshments (tea & coffee & water and kitchen facilities are provided)
This is a public event open to the whole community.
Got something planned?
Let us know what you're doing in your workplace, school or community this Mental Health Week and we'd love to feature it here!
List your event