← Back to events
Date & Time
Tue 10 Oct
11:00 AM to 02:00 PM
Venue
Ravensthorpe Community Resource Centre
Address
65 Morgans Street
Ravensthorpe
,
WA
,
6346
Canvas of Wellness: Exploring The Art of Mental Health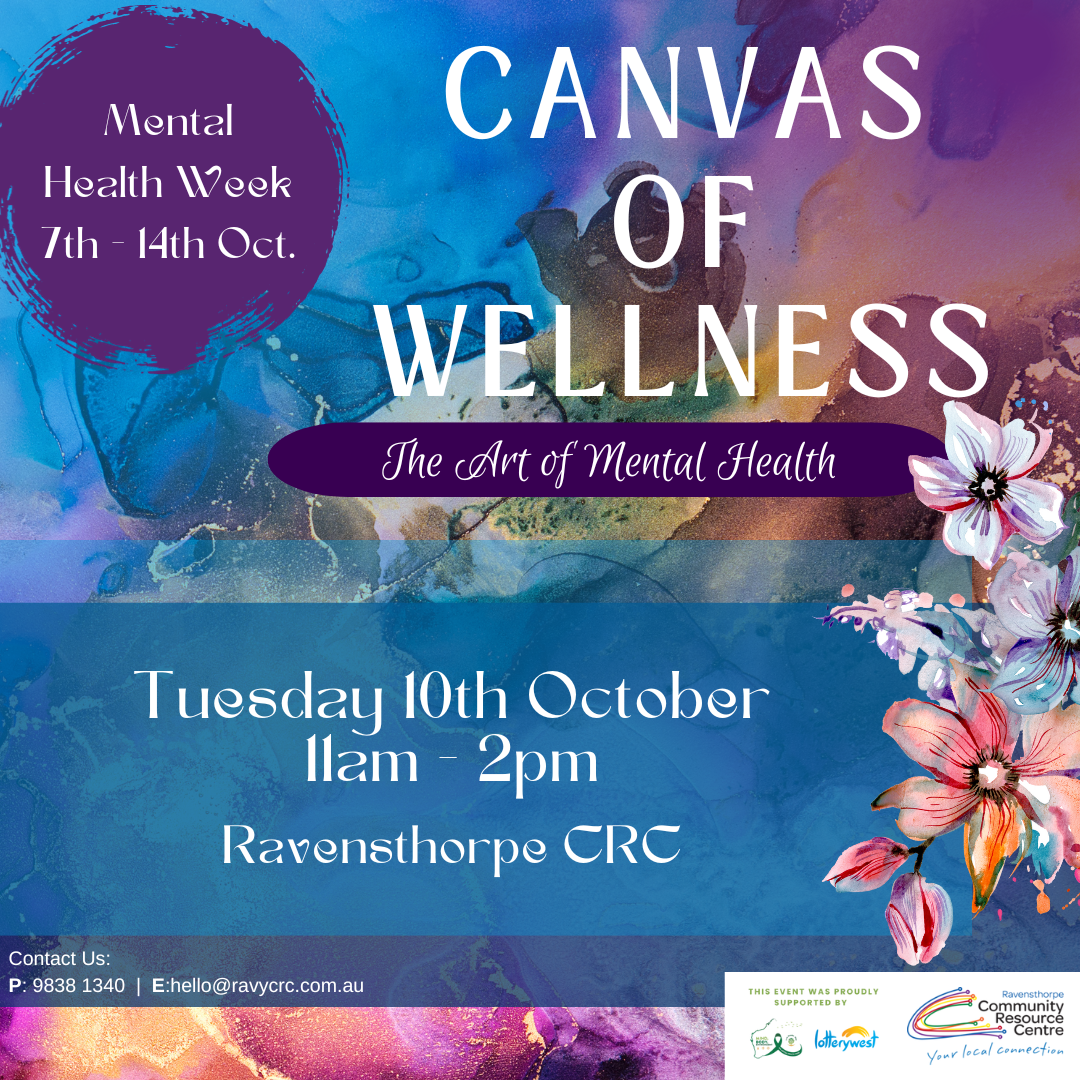 Ravensthorpe Community Resource Centre welcome everyone to be part of a unique event that weaves together art, community, and well-being to create a positive impact on mental health within our town. We are delighted to have local artist Suzette McRae Creatifleap joining us, adding her artistic expertise to enhance your experience.
Discover the therapeutic benefits of art as we encourage mindful self-expression, foster community connection, and inspire emotional awareness and release. Regardless of your artistic background, you'll find empowerment through art, guided by the expertise of Suzette McRae Creatifleap.
Best of all, thanks to the generous sponsorship of the Mental Health Week Grant WA, the art workshop is entirely free of cost. Join us on October 10 at 11 am to unleash your creativity.
Your creations will be exhibited at the CRC, and at the end of Mental Health Week, you can take home a lasting art piece as a memento of your transformative journey. Through the "Mind. Body. Environment" theme, you'll leave with a renewed sense of well-being and a stronger connection to your community.
Mark your calendar for this inspiring event, and join us at "Canvas of Wellness.
This is a public event open to the whole community.
Got something planned?
Let us know what you're doing in your workplace, school or community this Mental Health Week and we'd love to feature it here!
List your event