← Back to events
Date & Time
Sat 07 Oct
04:00 PM to 07:00 PM
Venue
Mandala Community Hall
Address
1 Mandala Cres
Bateman
,
WA
,
6150
Mental Health Week 2023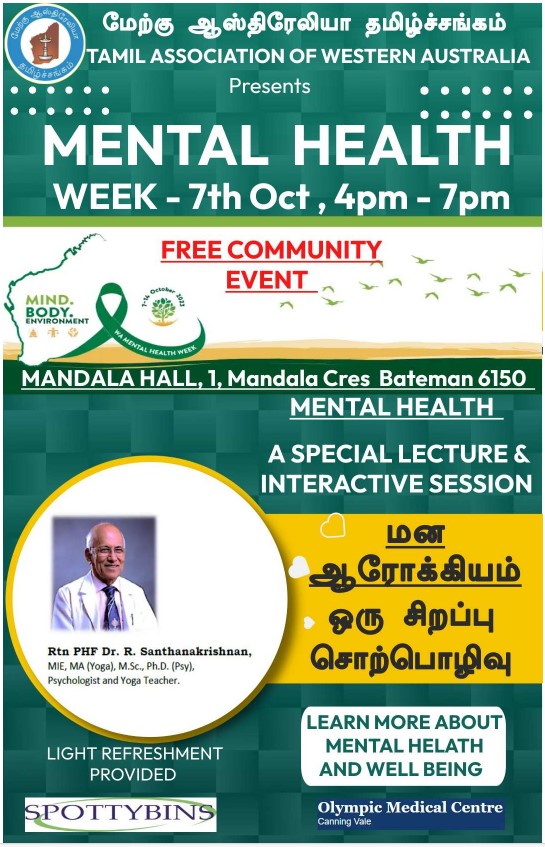 With the ongoing busy life style, It is important to look after ourselves and are focusing on our body, mind and environment. it is crucial to recognize and prioritize the importance of taking care of our mental health. Organizing an event open for public and with a special guest lecture about mental wellbeing. Dr. R. Santhanakrishnan MIE, MA (yoga), M.Sc. ,Ph.D. (Psy) for giving a speech about mental wellbeing. He is an experienced Psychologist and yoga teacher. This will be a good idea to reach all level of people and male us to learn on managing stress and anxiety in our day today life. Understanding how the body, mind and environment intersect is essential to overall wellbeing.
This is a public event open to the whole community.
Got something planned?
Let us know what you're doing in your workplace, school or community this Mental Health Week and we'd love to feature it here!
List your event