← Back to events
Date & Time
Wed 12 Oct
07:00 AM to 09:00 AM
Venue
Banquet Hall, The University of WA
Address
Hackett Entrance #1, Hackett Drive, Crawley
WA
,
WA
,
Breakfast by the Bay (SOLD OUT!)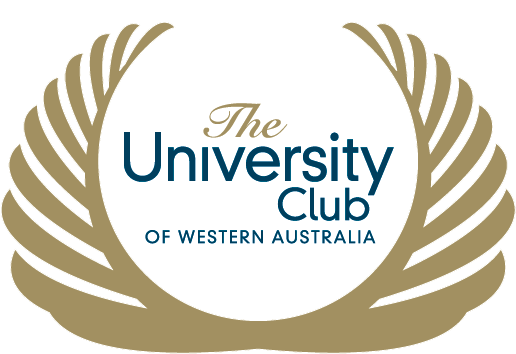 THIS EVENT IS SOLD OUT
The Western Australian Association for Mental Health has partnered with The University Club of WA to bring you a very special Breakfast by the Bay event during Mental Health Week.
This seminar will feature a panel of professionals, academics and experts to unpack this year's theme: "Where, how and what we live" focusing on the important intersection between mind, body and environment for mental health.
What does the latest research have to say about the emerging links between trauma, toxic stress, and negative life experiences and its impact on our mental and physical health? How and why do certain experiences remain stored in our bodies? What role should individuals and the services that support us play?
This panel will explore the important intersection between our mind, body, environment, and life experiences on our mental health and discuss ways to move forward in processing and healing to live our best lives possible.
The Breakfast by the Bay events are always deliciously catered, great for networking and set in the stunning ballroom at UWA by the river.
UWA Club Members: $55 UWA Non-Members: $65 Table of 10: $600
Price includes a two-course sit-down breakfast and a panel discussion.
INTODUCING OUR PANELISTS
Dr Tiffany Calvert - A clinical psychologist who specialises in trauma and eating disorders at The Swan Centre has been involved in eating disorder research projects across Australia and internationally. She has a special interest in the intersection between trauma and eating disorders, finding that individuals can have a complex relationship with their body that in turn impacts their capacity to nurture and nourish themselves. Dr Calvert will speak about treatments and strategies to move to a place of processing, healing and thriving.
Associate Professor Claus Christophersen - A molecular microbiologist specialising in the role and impact of the gut microbiome on human health. Prof Christophersen leads both the Systems Biology and Microbiome Research at Centre for Integrative Metabolomics and Computational Biology at Edith Cowan University and the WA Human Microbiome Collaboration Centre at Curtin University. He participates in multi-disciplinary research to understand how the microbiome interacts with the host and how manipulating it can improve health, mental health or prevent diseases. Prof Christophersen will speak to the connection between gut health and mental health.
Belinda McCawley - A certified environmental practitioner and registered meditation facilitator and certified forest therapy guide. She studied environmental management and went onto a corporate career as an environmental scientist. More recently, Ms McCawley launched Mindful In Nature to share the practice of 'forest therapy' with people who are keen to improve the quality of their lives. She will talk to using forest therapy as a holistic, nature-based intervention to improve wellbeing.
Dr Lies Notebaert - A senior lecturer of the School of Psychological Science at UWA, where she examines cognitive processes such as attention, interpretation, memory and complex planning to find out how these affect mental health and resilience in people who are dealing with adversity. Dr Notebaert will speak about the impacts of natural disasters and other climatic influences on mental health wellbeing.
Adam Przytula - Founder and director of Armed For Life, a social enterprise driven by the goal of helping children, teenagers and adults develop resilience and increase their wellbeing and mental health. His passion for helping teenagers and adults with mental health issues, came from his own personal struggle with mental health issues, specifically anxiety and depression. In 2014 Armed For Life won the Telstra Australian Business Award in the Micro Business Category. Mr Przytula will talk to mindfulness, meditation and training the brain for self-care.
This is a public event open to the whole community.
Got something planned?
Let us know what you're doing in your workplace, school or community this Mental Health Week and we'd love to feature it here!
List your event