← Back to events
Date & Time
Fri 02 Sep
05:00 PM to 07:30 PM
Venue
Lark Hill Sportplex - Cricket building
Address
Lark Hill Sports
Port Kennedy
,
WA
,
6172
Season Launch PJCA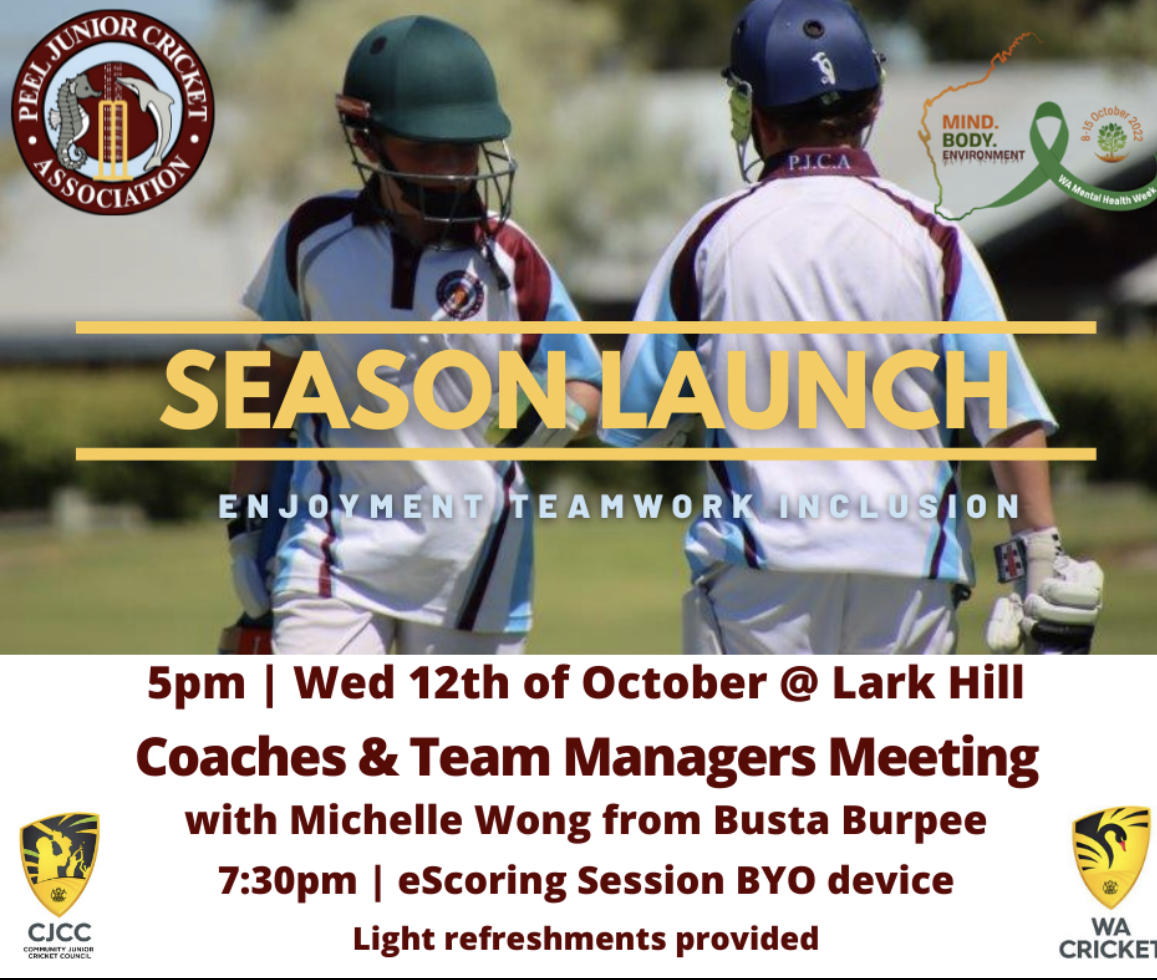 Welcome to Season 2022/2023
Junior Community Club Coaches & Team Managers are invited to the Peel Junior Cricket Association Season Launch
Attendance helps ensure a smooth, well organised season where players, families & officials can have the BEST experience being part of community club cricket.
NB: This is a COMPULSORY preseason meeting, ALL teams to be represented.
Register Here: https://bit.ly/3vcUjUR
When: Wednesday the 12th of October 2022
5pm Coaches & Team Managers Meeting • 5pm Sign in • Collect scorebooks & rules. • WA Cricket to run a Stage One Cricket workshop on how to set up a ground for a sucessful match. (Boys Year 4, Year 5, Girls Year 4/5, Year 6/7 teams) • Meet fellow coaches/team managers & have questions clarified about age group rules. • WA Cricket & CJCC Representatives in attendance. • Key Note Speaker: Michelle Wong from Busta Burpee • Light refreshments provided.
This a private event for invitation only.
Got something planned?
Let us know what you're doing in your workplace, school or community this Mental Health Week and we'd love to feature it here!
List your event