← Back to events
Date & Time
Sat 08 Oct
08:00 AM to 12:00 PM
Region
Perth Metro
Venue
Mills Park
Address
Nature Play Space
Brixton St
BECKENHAM
,
WA
,
6107
Walk for Mental Health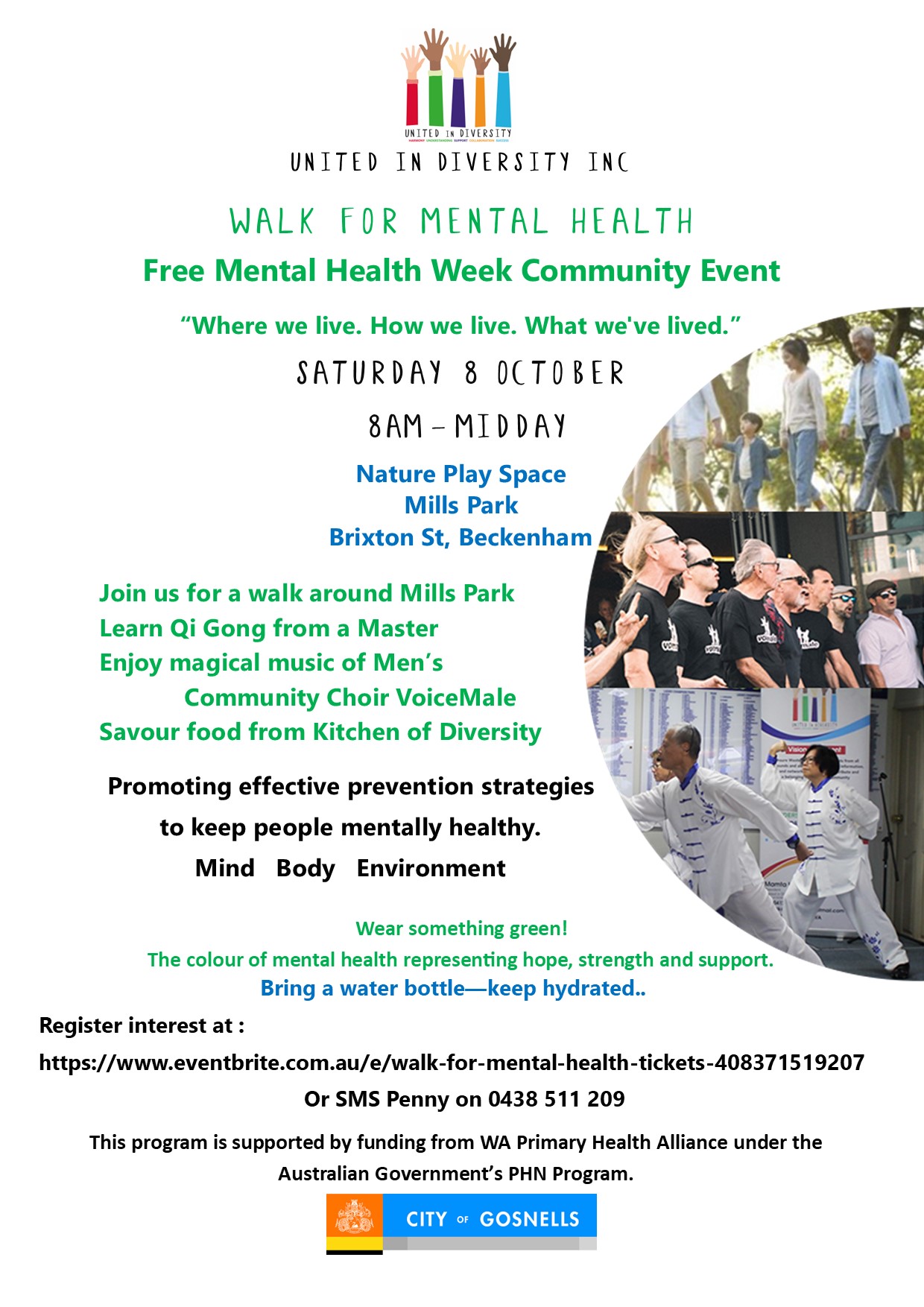 A walk around the ovals at Mills Park to focus on mental health. Learn Qi Gong from a Master and enjoy the magical music of Men's Community Choir VoiceMale. Savour food from the Kitchen of Diversity. Please wear something green - the colour of mental health representing hope, strength and support.
This is a public event open to the whole community.
Got something planned?
Let us know what you're doing in your workplace, school or community this Mental Health Week and we'd love to feature it here!
List your event