← Back to events
Date & Time
Sat 15 Oct
10:00 AM to 12:00 PM
Venue
Shire of Collie - Roche Park Recreation Centre
Address
4055 Coombes Street
Collie
,
WA
,
6225
Community Colour Run and Mindfulness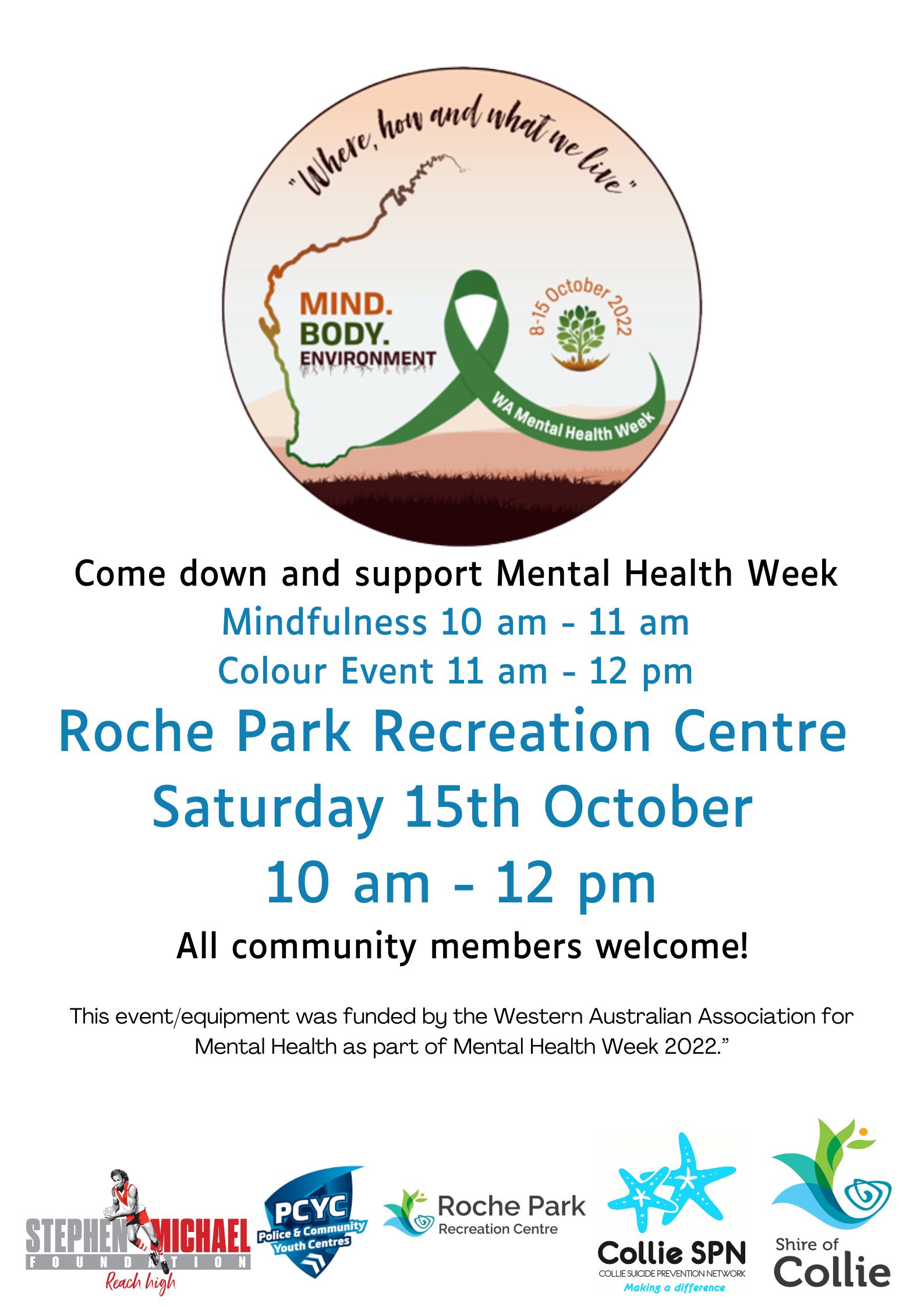 This event comprises two different sessions, two hours total on the same day. The first session is about mediation and mindfulness which will be achieved through Bodybalance/Yoga. This will give community members the basic skills to help relax their mind and body.
The second session is a colour fun run, held on the oval at the same facility. This will bring community members together, encourage them to be active and celebrate the local community.
The event will include an hour of mindful meditation inside the facility (sport and recreation centre) then outside (oval) for the last hour for a colour fun run. It will finished off with a fruit platter and raffle.
Contacts: PCYC - [email protected] , Shire of Collie - [email protected], [email protected] , Collie Suicide prevention Network - [email protected]
This is a public event open to the whole community.
Got something planned?
Let us know what you're doing in your workplace, school or community this Mental Health Week and we'd love to feature it here!
List your event