← Back to events
Date & Time
Sun 16 Oct
10:00 AM to 12:00 PM
Venue
Harold Rossiter Clubhouse & Jirdarup Bushland
Address
Car park (free parking)
Entry from Etwell St (off Kent St)
East Victoria Park
,
WA
,
6101
Healthy Country/Healthy Minds (Warlan boodjar/Warlang bardan)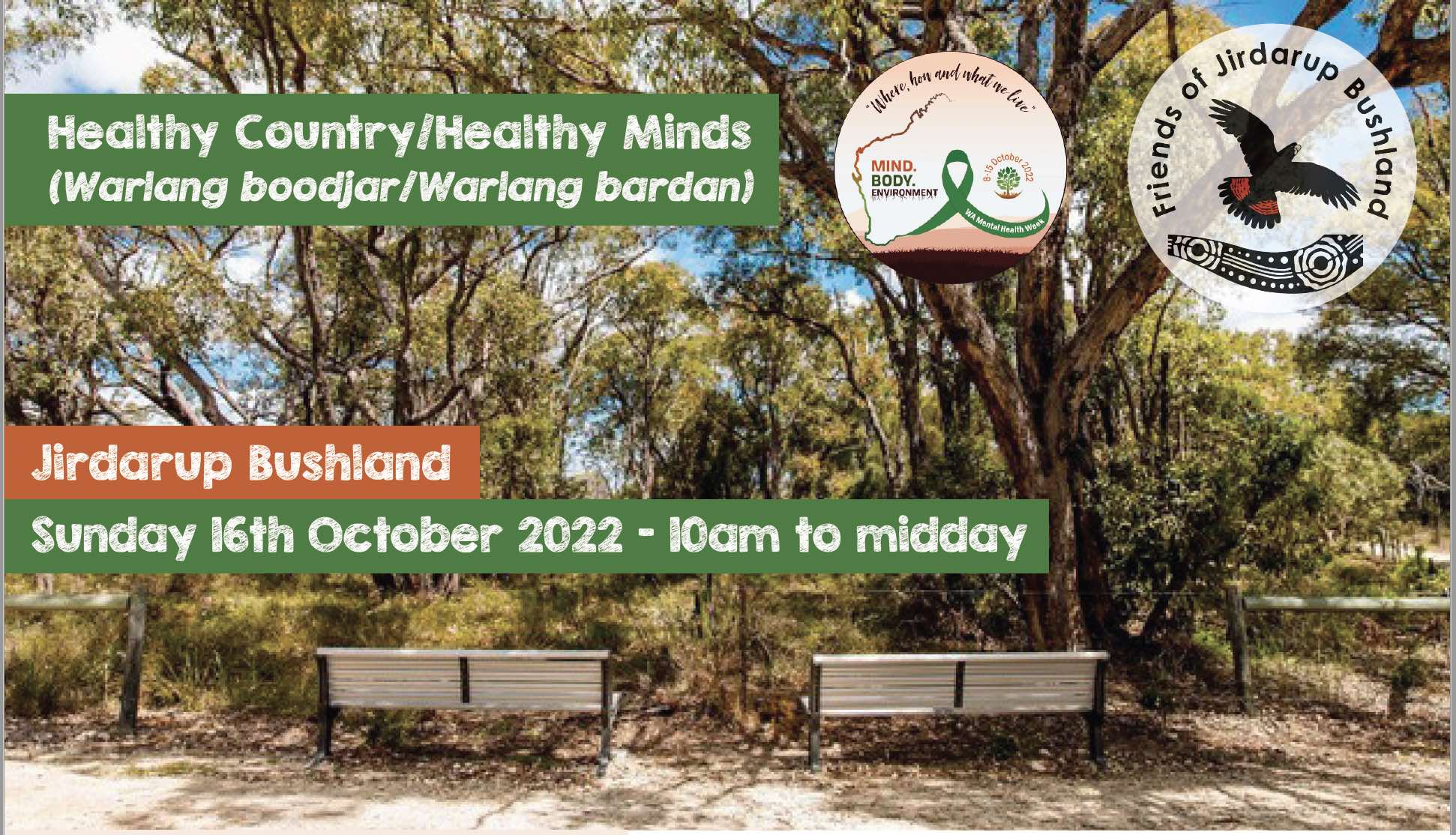 This FREE event will explore the benefits of the natural world for our physical and mental wellbeing.
Speakers include Noongar Elder Marie Taylor and public health physician Dr Marisa Gilles.
Followed by a guided walk in Jirdarup Bushland Precinct. Coffee van onsite and morning tea provided. FREE entry ($5 donations are welcome).
RSVP: Trybooking.com/CCFTK
Sponsored by the StateNRM and Town of Victoria Park
This is a public event open to the whole community.
Got something planned?
Let us know what you're doing in your workplace, school or community this Mental Health Week and we'd love to feature it here!
List your event