← Back to events
Date & Time
Thu 13 Oct
10:00 AM to 12:00 PM
Region
Perth Metro
Venue
Charles Paterson Park
Address
54 Craig Street
Burswood
,
WA
,
6100
Group Ecotherapy and Basket Weaving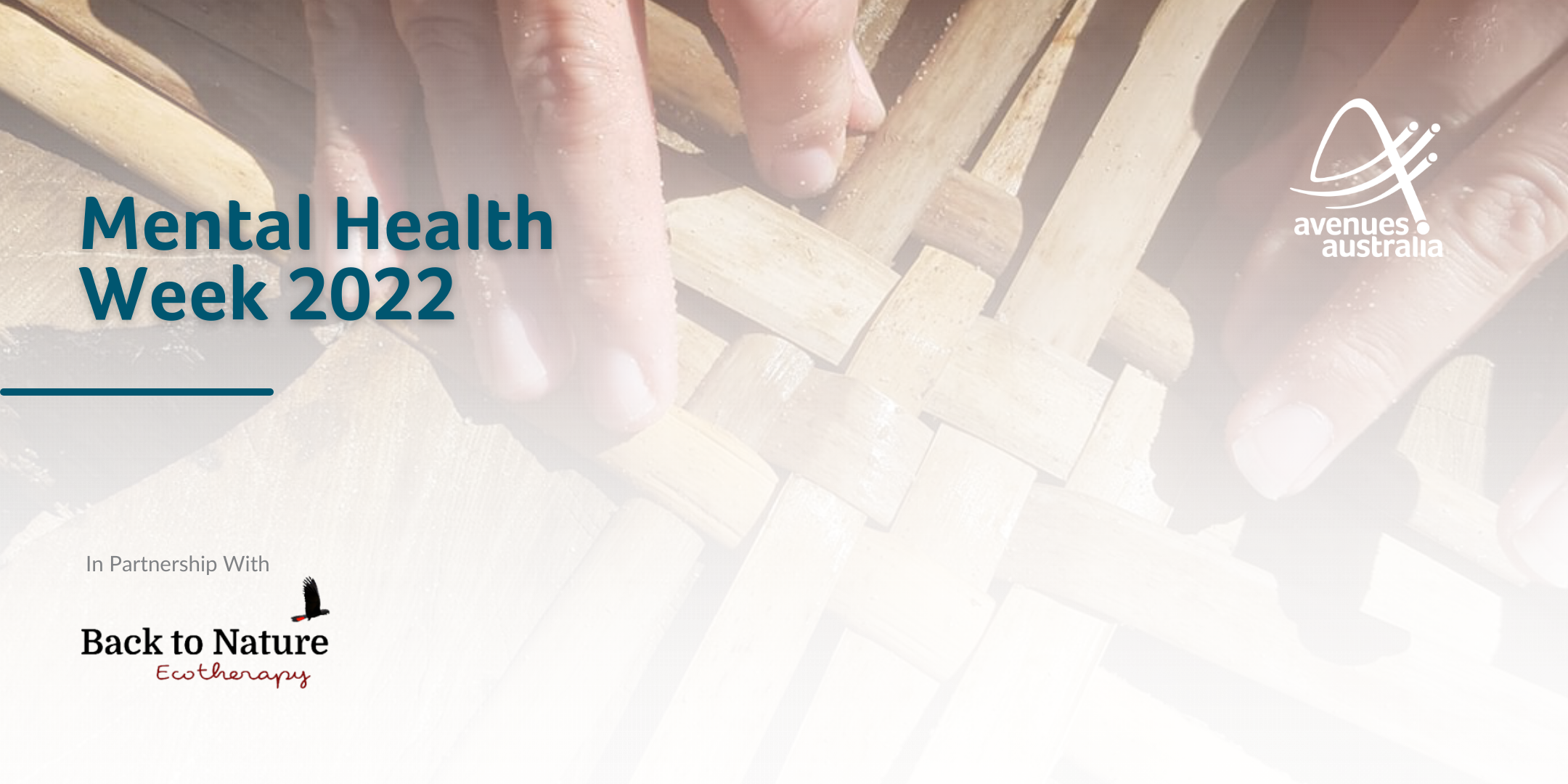 This year's theme for Mental Health Week is 'mind, body and environment'. We reflect on understanding how the body, mind and environment come together and are essential to overall wellbeing. Through group ecotherapy, we will connect with our minds body and the environment through basket weaving.
Food, drinks and picnic blankets provided.
This event is open to anyone with a mental health challenge.
If you have any accessibility needs, please let us know when you are registering so we can accommodate your needs in the best way we can.
For more information, visit avenuesaustralia.com/information/mhw2022
This is a public event open to the whole community.
Got something planned?
Let us know what you're doing in your workplace, school or community this Mental Health Week and we'd love to feature it here!
List your event