← Back to events
Date & Time
Wed 12 Oct
10:00 AM to 11:00 AM
Venue
Connect Victoria Park Village Hub
Address
5 Mackie Street
Victoria Park
,
WA
,
6100
Coffee Club Open Morning for 55+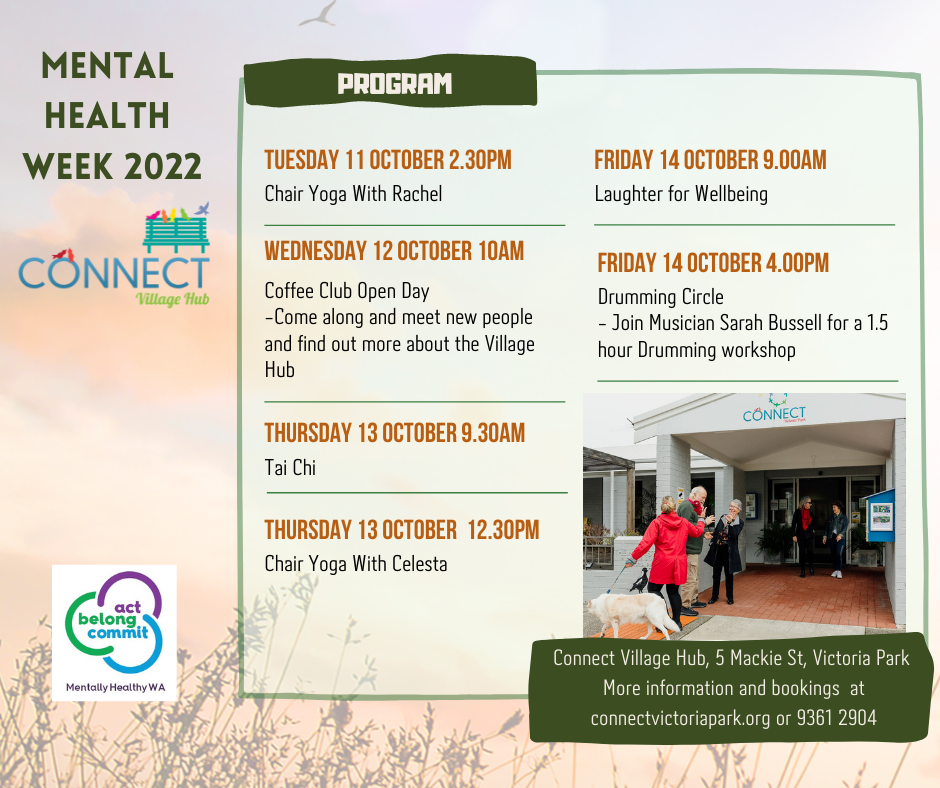 Connect Victoria Park would like to invite ALL members of the Victoria Park (and beyond) community 55+, for morning tea at its FREE weekly members coffee morning. Meet new people and find out more about your local Village Hub.
This is a public event open to the whole community.
Got something planned?
Let us know what you're doing in your workplace, school or community this Mental Health Week and we'd love to feature it here!
List your event