← Back to events
Date & Time
Thu 13 Oct
09:30 AM to 10:30 AM
Venue
Connect Victoria Park Village Hub
Address
5 Mackie Street
Victoria Park
,
WA
,
6100
Shibashi Tai Chi For 55+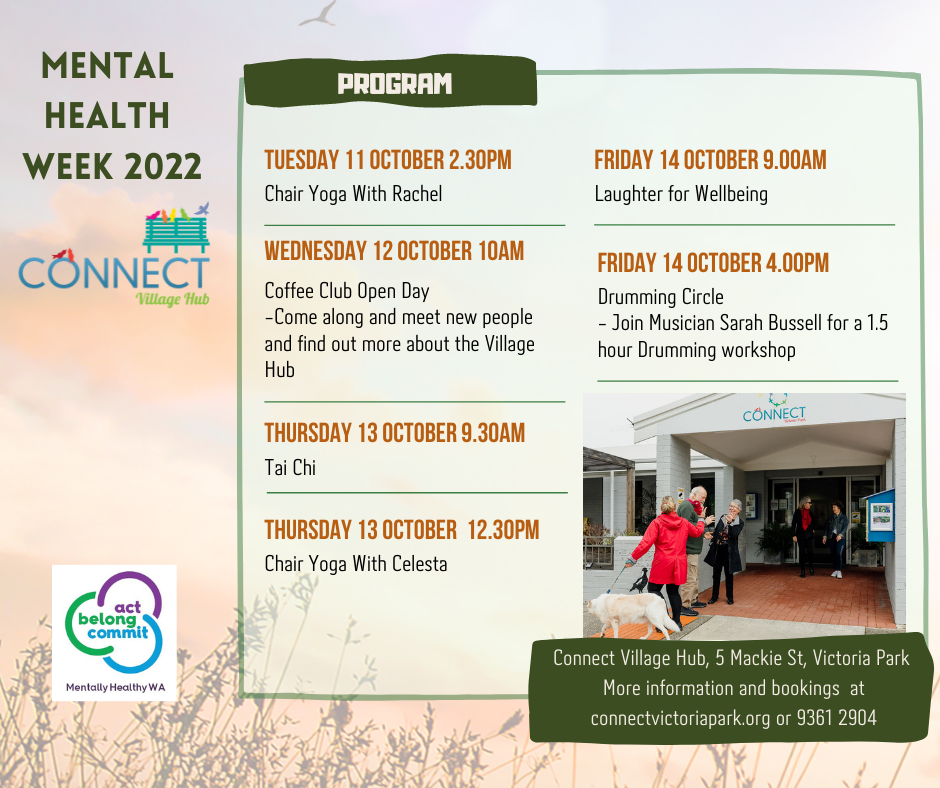 Shibashi Tai Chi is an easy to learn set of Tai Chi movements synchronised with proper breathing techniques. It is a gentle, beautiful and flowing routine that is both a joy to do and deeply relaxing. Shibashi Tai Chi is designed to improve the general health and wellbeing of the practitioner.
The gentle rocking motions, stretching movements and focus on the breathing have many physical benefits, and the overall effect of the exercise aids in reducing both mental stress and physical tension carried in the muscles of the body.
During Mental Health Week, NEW PEOPLE can try the Shibashi Tai Chi class for FREE!
This is a public event open to the whole community.
Got something planned?
Let us know what you're doing in your workplace, school or community this Mental Health Week and we'd love to feature it here!
List your event