← Back to events
Date & Time
Fri 14 Oct
04:00 PM to 05:30 PM
Venue
Connect Victoria Park Village Hub
Address
5 Mackie Street
Victoria Park
,
WA
,
6100
Intergenerational Drumming Circle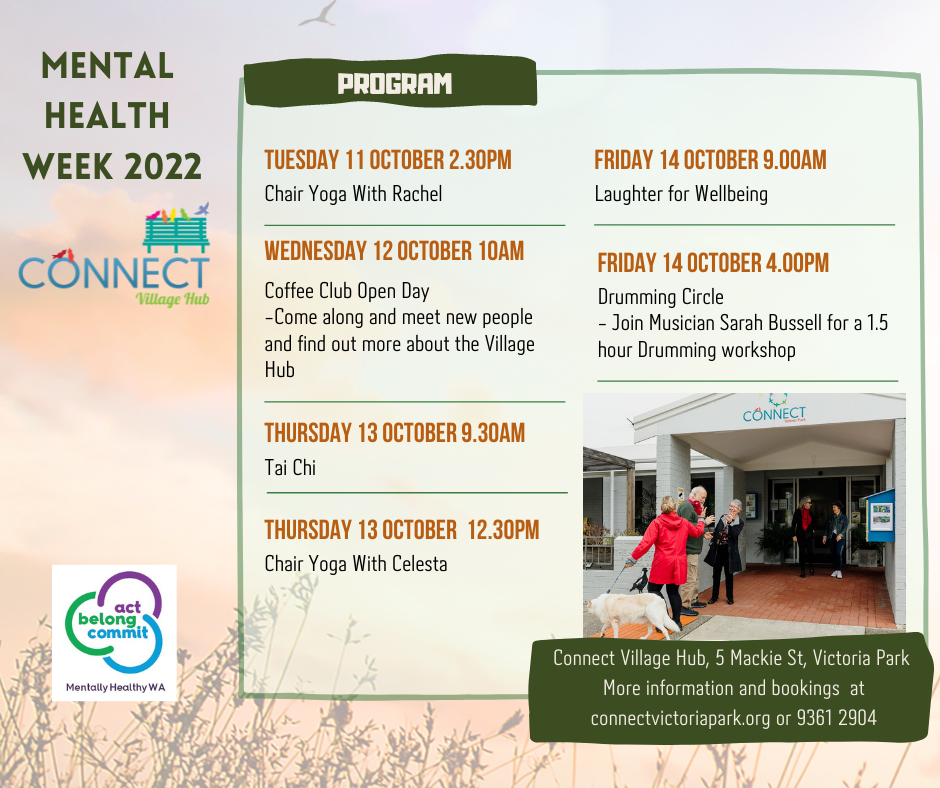 Drumming circles energise the participants and contribute to their wellbeing. They can increase happiness as well as concentration and focus. Drumming can help with reducing negative emotions, you can literally beat them out.
Drumming circles provide an opportunity for 'synchronicity' in that you connect with the others in the group creating music.
Join this special Mental Health Week social event for just $8 Village Hub members and $12 for non-members.
This is a public event open to the whole community.
Got something planned?
Let us know what you're doing in your workplace, school or community this Mental Health Week and we'd love to feature it here!
List your event